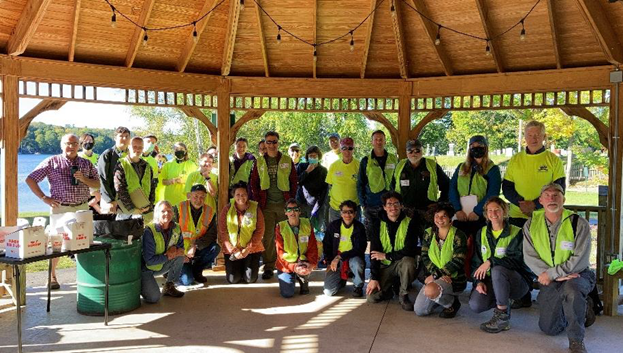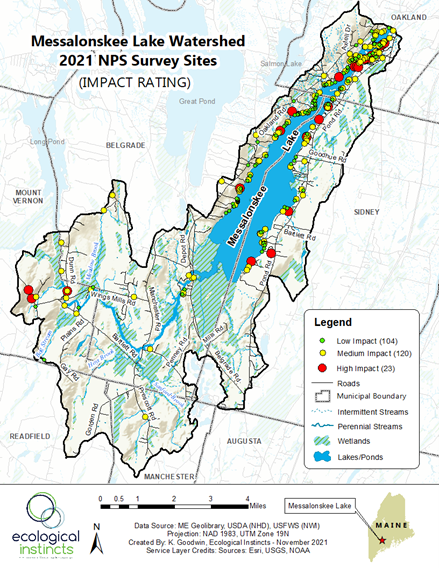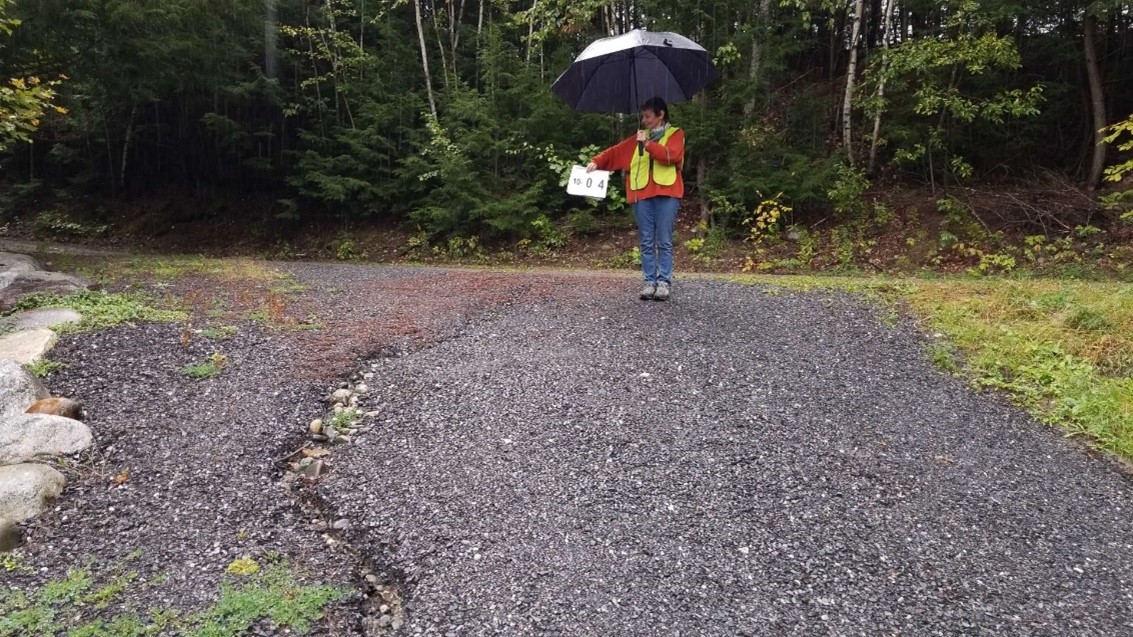 Oakland, Belgrade, and Sidney, Maine – A 2021 watershed survey for Messalonskee Lake brought together project partners and documented hundreds of NPS sites that contribute to pollution in the lake.
Ecological Instincts was contracted by the Friends of Messalonskee to coordinate the 2021 Messalonskee Lake watershed survey which identified close to 250 sites contributing nonpoint source pollution across seven municipalities and 44-square miles of watershed. Messalonskee Lake is listed as "Threatened" by Maine DEP because it is considered sensitive to water quality changes due to its unique sediment chemistry and changes in water quality over time. The survey set the stage for the development of the 2022 Messalonskee Lake Watershed-Based Protection Plan which includes management recommendations for ongoing water quality protection work in the Messalonskee Lake watershed.
Project partners include 7 Lakes Alliance, Friends of Messalonskee, Kennebec County SWCD, Maine DEP, and the towns of Oakland, Sidney, and Belgrade.