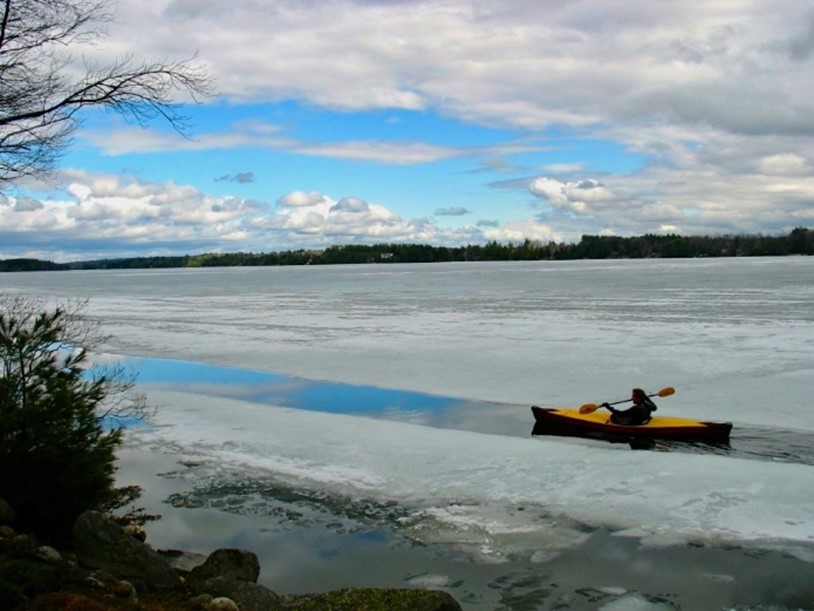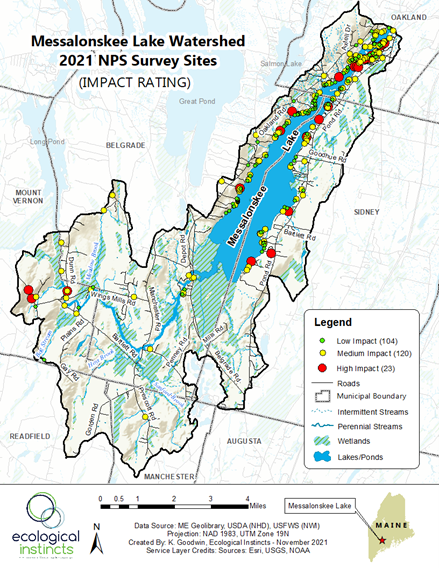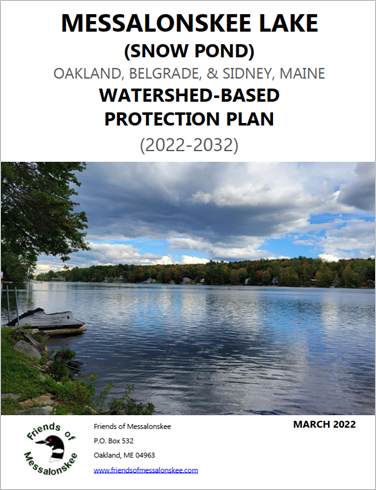 Oakland, Belgrade, and Sidney, Maine – A Watershed-Based Protection Plan provides a 10-year roadmap to protect and improve the water quality in Messalonskee Lake.
Ecological Instincts prepared a Watershed-Based Protection Plan (WBPP) for Messalonskee Lake, a 3,691-acre threatened Great Pond on the Maine DEP's Priority Watersheds List and on the list of lakes 'most at risk from development'. The 2022 WBMP was designed to protect and improve water quality by setting goals to address existing sources of nonpoint source pollution identified during the 2021 watershed survey, and to educate watershed residents about the connection between land use and water quality through programs such as LakeSmart and Youth Conservation Corps.
Project tasks include conducting assessments of the environmental components of the watershed including a water quality analysis, land cover analysis, and inventories of wildlife habitat, soils, conserved lands, and water resources, as well as coordinating Steering Committee meetings and developing the WBPP. Project partners include Friends of Messalonskee, 7 Lakes Alliance, Maine DEP, and the Towns of Oakland, Sidney, and Belgrade.