Aroostook County, Maine – A Watershed-Based Management Plan provides a 10-year plan for strategies for improving water quality in the highly agricultural Cross Lake watershed.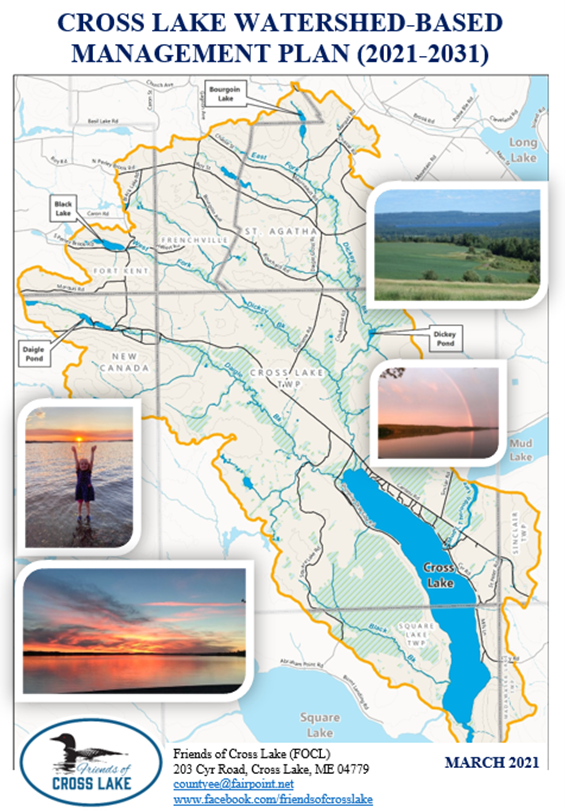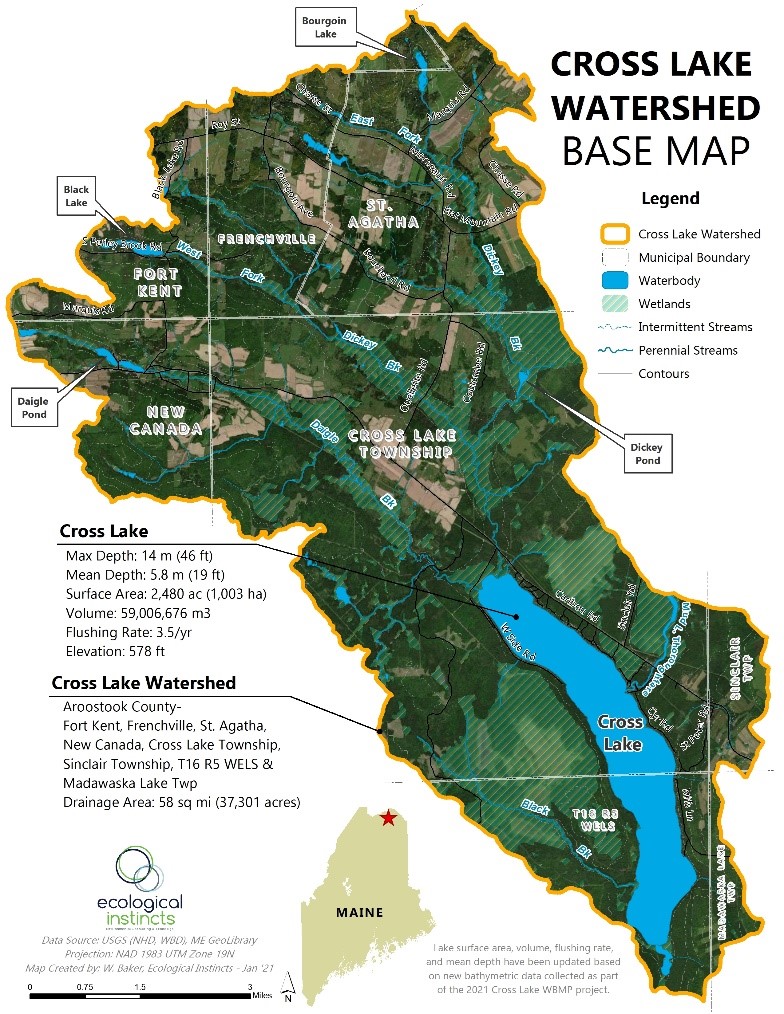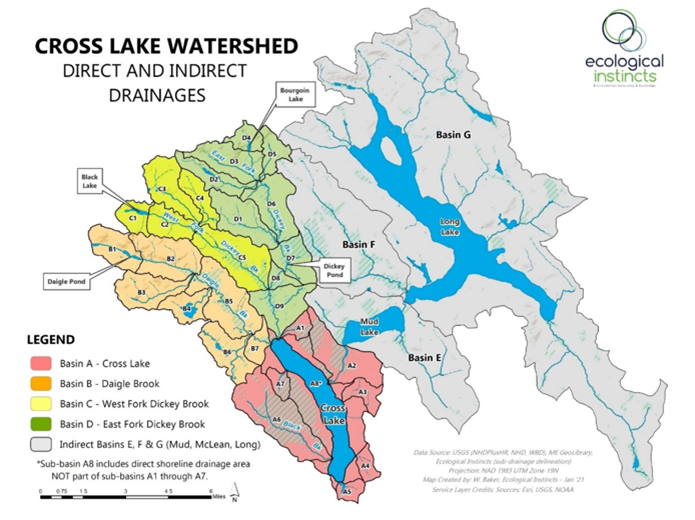 The County of Aroostook and Friends of Cross Lake contracted Ecological Instincts to assist with a watershed survey in 2019 and to help develop a 604(b) funded Watershed-Based Management Plan (WBMP) in 2021. Cross Lake is the third lake in the east branch of the Fish River Chain of Lakes that flows to the St. John River on the US/Canada border. The watershed is large and highly agricultural, and the lake has experienced poor water quality since the 1950s. Nuisance algal blooms have been observed since sampling began in 1981. Cross Lake and several of the upstream tributaries are listed as impaired on the Maine DEP NPS Priority Watersheds List. Project tasks included serving on the technical advisory committee, historical trend analysis, watershed modeling, GIS mapping, soil loss calculation support, and technical writing.
Watershed modeling indicated that external loading from the direct and indirect watersheds of Cross Lake makes up 94% of the total phosphorus load in the lake. The WBMP provides a 10-year plan for reducing phosphorus by 900 kg/yr or by 32% in the direct watershed, reducing the in-lake phosphorus concentration by 3 ppb, which in turn will reduce the probability of experiencing annual algal blooms from 21% to 9%. Project partners included the County of Aroostook, Town of New Canada, Friends of Cross Lake, Maine DEP, US EPA, Irving Woodlands, Maine Forest Service, University of Maine Fort Kent, St. John Valley SWCD, USDA/NRCS, Ecological Instincts, and WRS, Inc.