Belgrade, Mount Vernon, & Rome, Maine – An update to an outdated watershed plan for Long Pond provided local conservation organizations with an overview of the current state of water quality in Long Pond, and a forward thinking action plan to prevent further water quality declines in this impaired lake.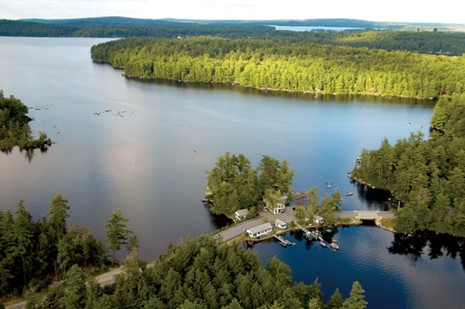 Photo Credit: Charles Fiel
Ecological Instincts was contracted by 7 Lakes Alliance in partnership with the Belgrade Lakes Association to assist with the development of an updated Watershed-Based Management Plan (WBMP) for Long Pond in 2022. The process involved evaluation of water quality data, watershed modeling and phosphorus reduction estimates, estimating the impacts of future development and climate change on water quality, setting an updated water quality goal, and coordination of multiple meetings with project partners, a Steering Committee, and presentation at a public meeting in addition to development of the US EPA approved nine-element watershed plan. A significant finding of this work is that reducing phosphorus from Long Pond alone will not achieve desired water quality conditions due to the dominant influence of phosphorus loading from upstream lakes.
Project partners included 7 Lakes Alliance, Belgrade Lakes Association, Maine DEP, Colby College, the towns of Mount Vernon, Rome, and Belgrade, and Water Resource Services.