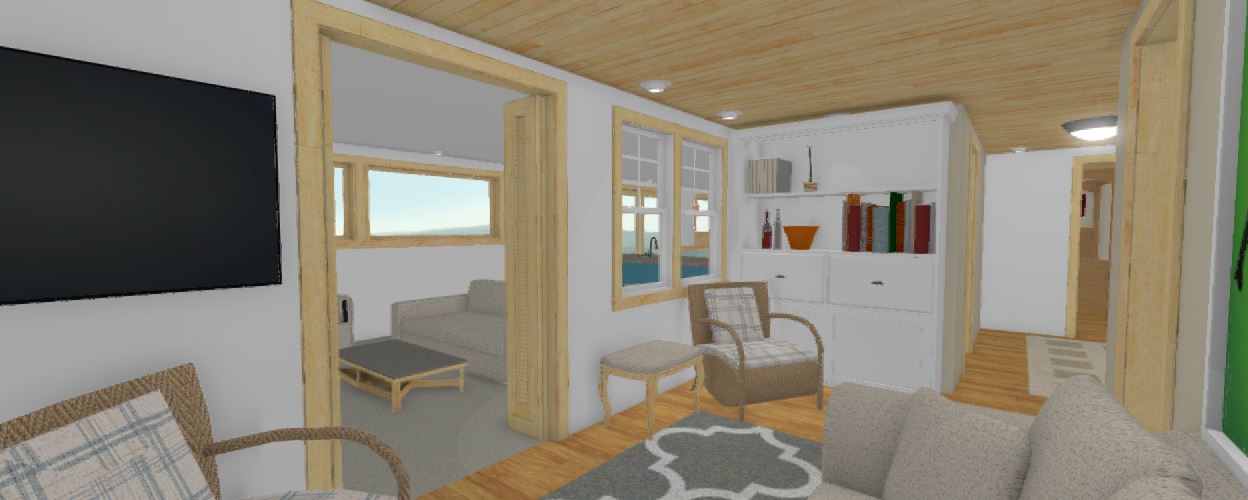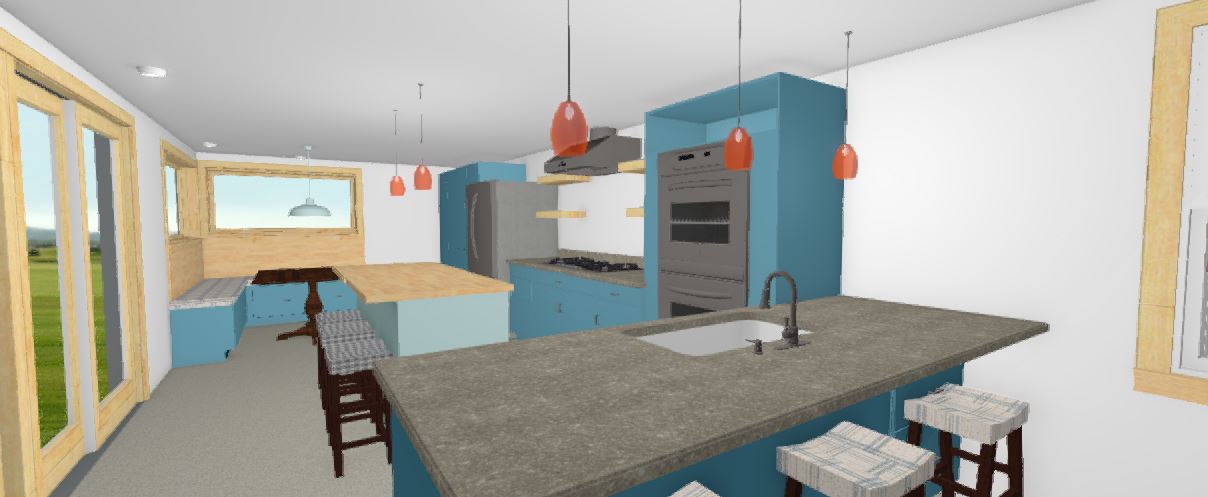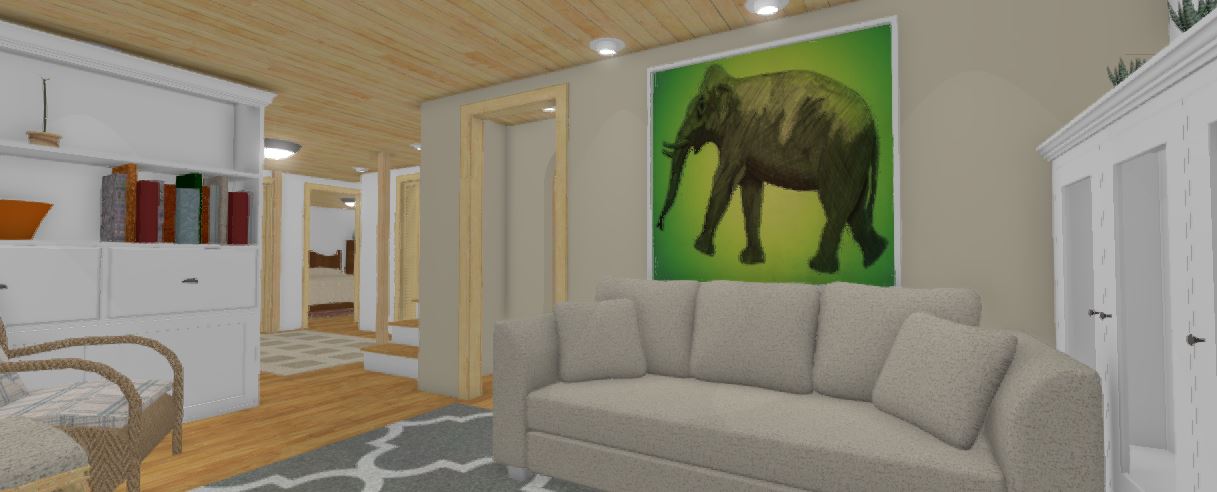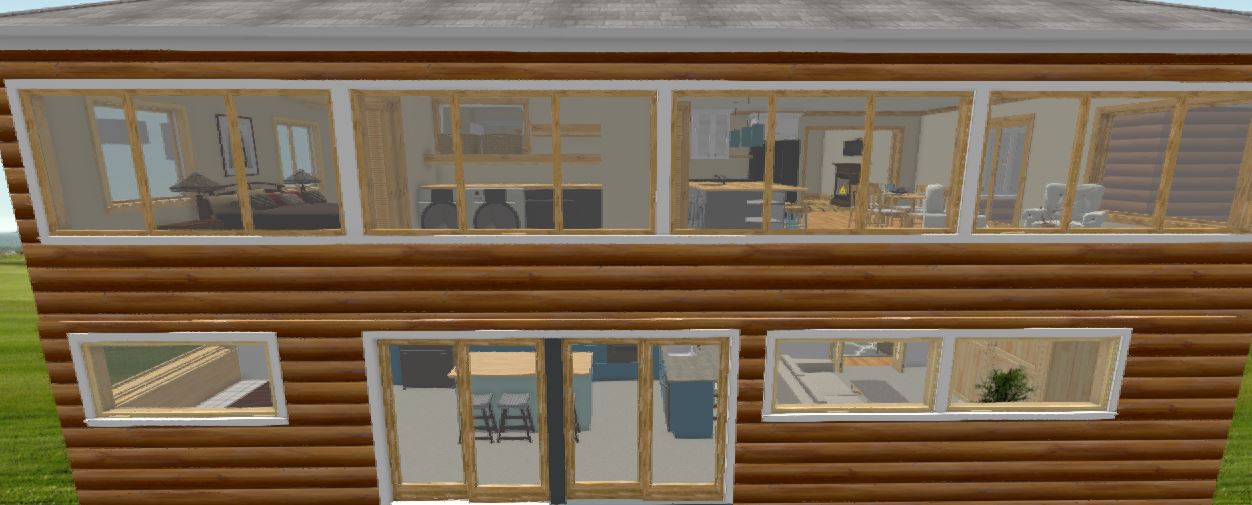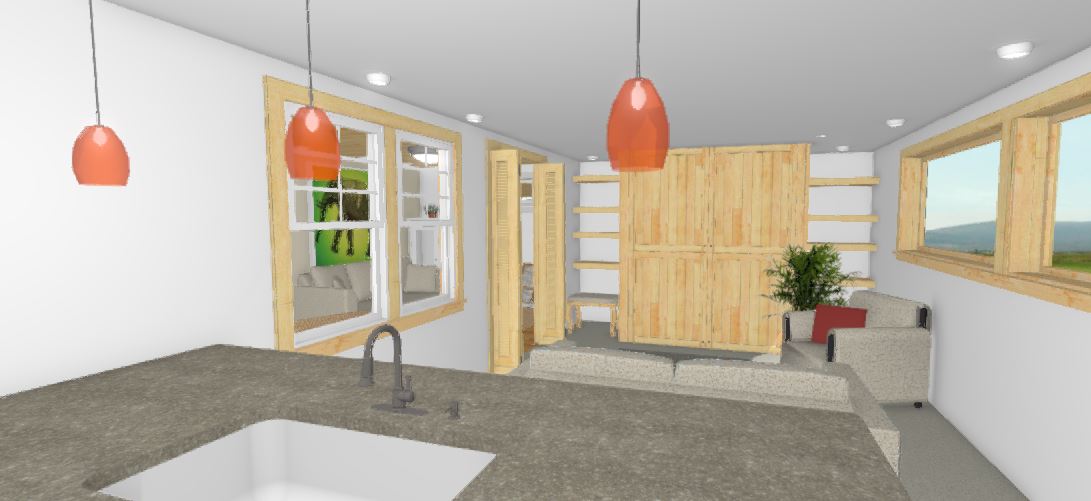 3-D modeling was used to create multiple design renderings to assist with a stylish and functional conversion of a 1-story home into a 2-story home with a walk-out basement.
Design challenges included converting an unfinished basement into a living space for a family of 4, reconfiguring walls upstairs to expand the kitchen and dining area, and adding a laundry room and master bath.
Recycling materials from the existing space was an important component of this project. This included reusing windows, wood, cabinets, and appliances throughout the reconfigured space.