Franklin, Maine – A grant funded watershed projection project helped reduce soil erosion and nonpoint source pollution in the Georges Pond watershed.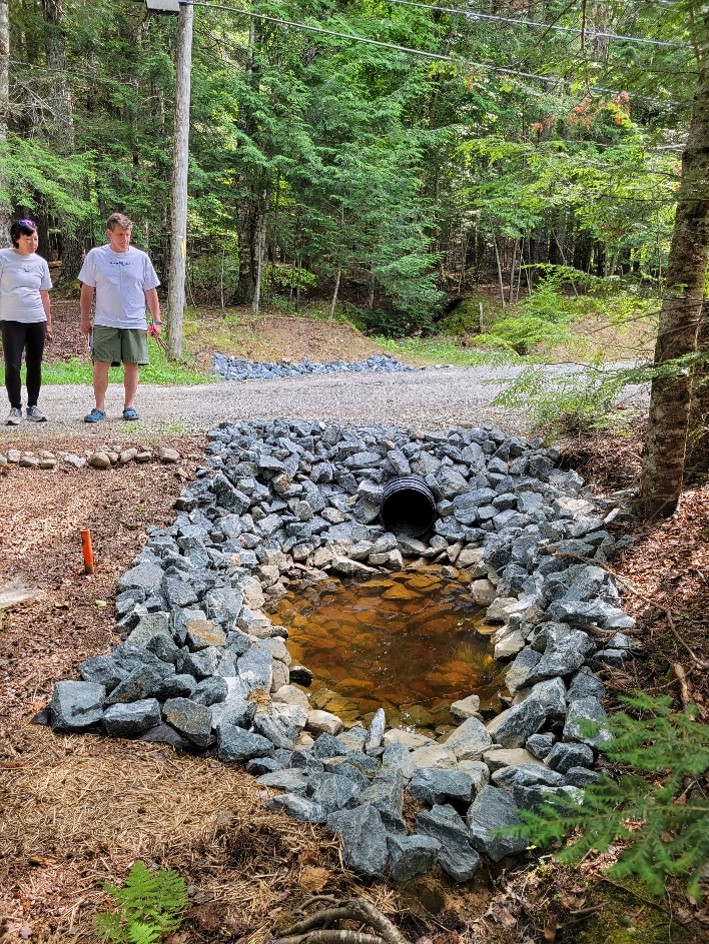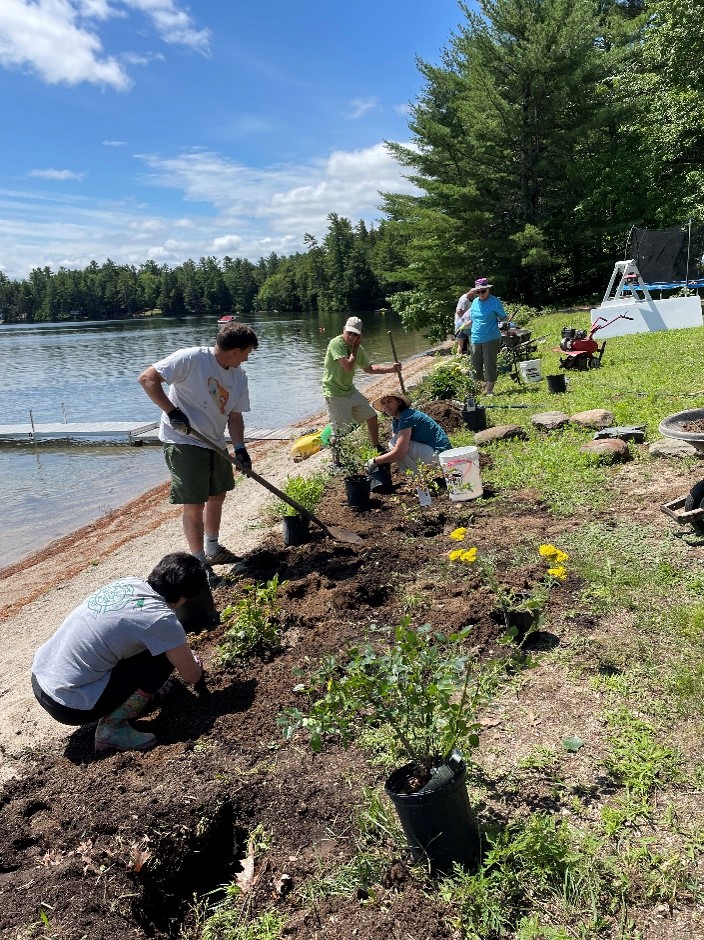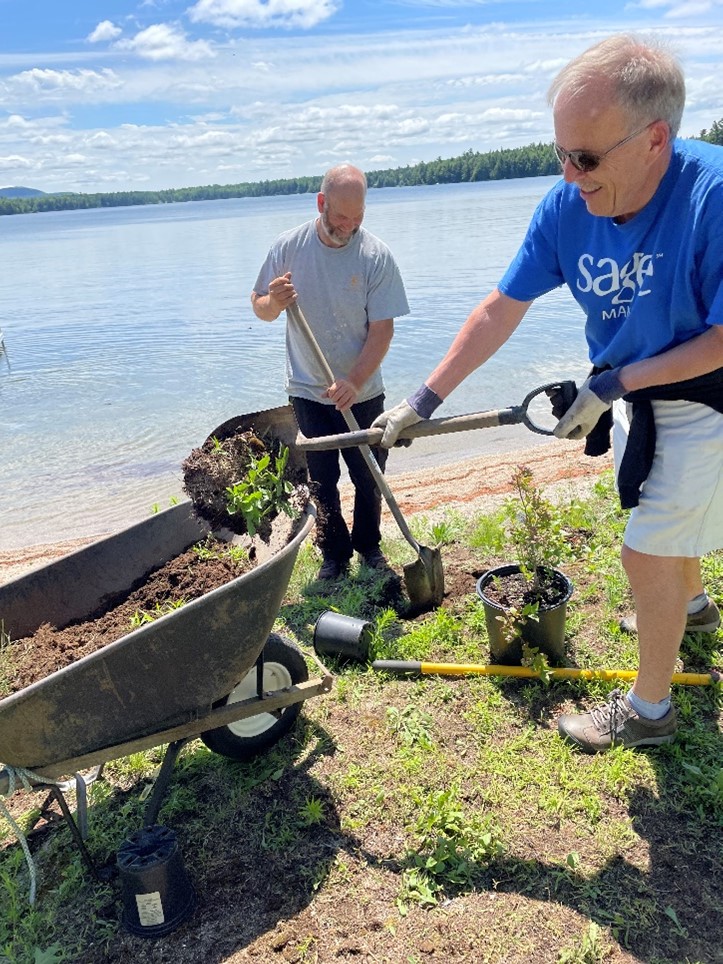 Ecological Instincts was contracted by the Georges Pond Association (GPA) to serve as the Project Manager for a Phase I US EPA Clean Water Act Section 319 funded watershed protection project (2020-2021) to reduce the amount of sediment and attached phosphorus from getting into the lake. Project tasks included completing 30 individual site visits, developing 23 individual site plans, and completing cost-share agreements, permitting, and oversight of 10 completed residential projects and two gravel road improvement projects. Ecological Instincts worked with Maine Environmental Solutions (MES) to develop gravel road plans for the two road projects.
The conservation practices installed through this Phase I effort are estimated to have prevented 2.2 tons of sediment/year from reaching Georges Pond. The project also included a hands-on buffer workshop and development of the "Native Plants for Sandy Soils in the Georges Pond Watershed" handout to encourage watershed residents to complete their own buffer improvements.