About
restoring the health of places and spaces
Ecological Instincts is a Maine-based, woman-owned environmental consulting and ecological design firm with more than 20 years of specialized education and experience. Ecological Instincts is a Limited Liability Company (LLC) formed in April 2015. The firms' owner, Jennifer Jespersen, is a Maine native, an ecologist and water resource specialist with a knack for working with people to bring about positive environmental change.
Jennifer has a B.A. in Interdisciplinary Environmental Science from the University of Maine at Farmington, and an M.S. from the University of Maine at Orono. She has worked on the west coast, conducting rare plant surveys for the U.S. Forest Service, and spent several years at Lake Tahoe, CA working with landowners to protect the water quality of one of the deepest lakes in the world. Jen spent ten years working as an environmental consultant for a small environmental consulting firm in Portland, Maine where she earned recognition as a regional leader in the field of watershed planning and watershed restoration.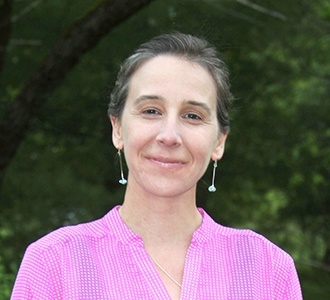 Jen brings a unique balance to the field of environmental consulting through Ecological Instincts by providing ecologic design services to clients who want to improve their overall sense of health and well-being while reducing the environmental impact of their homes. She began her design career in 2000 following the purchase of her first home, and since then, has provided whole-home design services for homes between California and Maine. Jen's holistic design approach, and passion for protecting the environment come together nicely to provide creative design solutions that bring joy to people's lives. Jen is an Accredited Staging Professional (ASP), certified Reiki II practitioner, Feng Shui practitioner and holistic design consultant, yogi, outdoor recreation enthusiast, volunteer water quality monitor, and mom.